Get your ducks in a row post FIT Show
On the back of a successful FIT Show, we hear from Ab Initio's Rhonda Ridge, on how best to prioritise implementing new ideas from an industry exhibition, and how to affect change that you know is right for your business.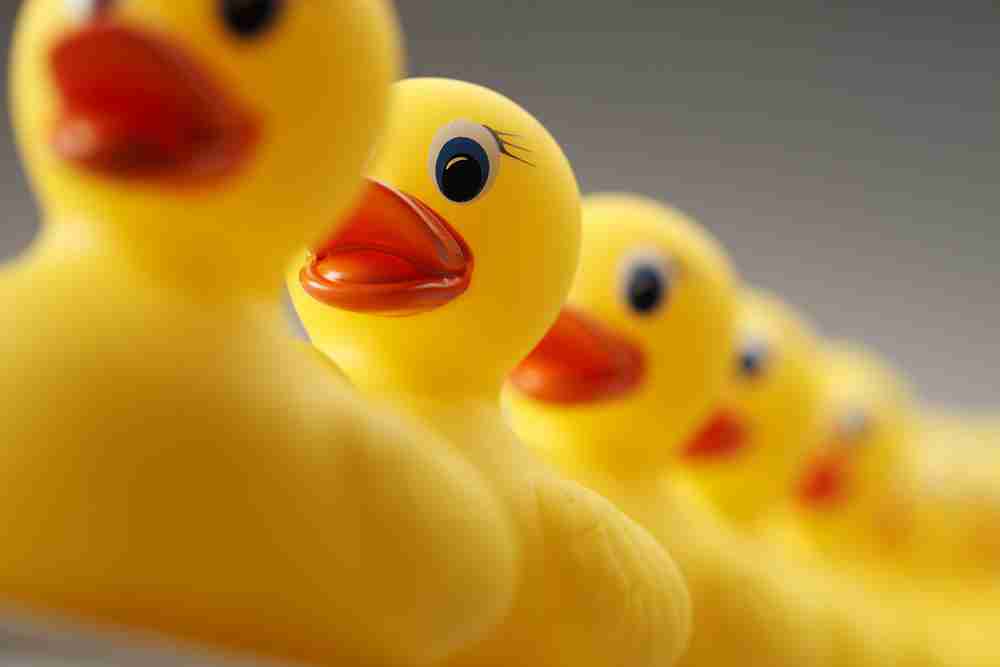 The window, door, and glazing industries are still riding high on the back of a fantastic and long-awaited FIT Show, but after visiting any industry exhibition, it can be hard to know which new product or initiative to follow up first. You want to strike while the iron is hot, but you also want to make sure you're making the best decision for your business for the long term. That's why it makes sense to start from the inside out and ensure your internal operations are running smoothly before you switch products or work with a new supplier. Ask yourself whether there are any problems in the day to day running of your installation business – are there any glitches in communication, or any sticking points in your processes? If there are, this is where you need to focus your efforts first.
Admin is one of the biggest areas of concern for installation businesses. There is so much of it that needs to be done and different departments, and even individuals within the same department, have their own unique ways of working and passing information around the business. This can result in people talking at cross purposes, information being exported to different excel spreadsheets and back again, and data getting lost along the way.
Source a trusted solution
The right CRM system can aid installation companies in collecting, storing, and using data within the business to improve lead generation, customer service, and profitability. It's worth paying due diligence and researching your options too, because some systems have been around a lot longer than others, which means they have been tried, tested, and trusted by your peers for many years.
AdminBase is a good example of just such an installation management system with 25 years under its belt, but part of our longevity is constantly developing and evolving the system to ensure it changes with the times. We launched three more features at the FIT Show to keep our customers ahead of the competition.
Additional sales support
Our new partnership with PricepointTM Sales created a big buzz at the show because of the clear added benefits it gives our subscribers. Our users will now benefit from an even better interface that is intuitive to use – a key feature of all aspects of AdminBase. The sales tool also boasts endless product types and professional high-definition images to offer installation sales teams a valuable and professional tool when selling in the home. It also comes with Manufacturing IntelligenceTM that highlights any restrictions that may occur with certain product combinations and can even be used without an internet connection. Partnering with PricepointTM allows us to enhance our offering quickly and easily, while sticking closely to all our core values as a business.
Further launches at FIT
We also announced at FIT that our subscribers can now benefit from a facility to easily gather electronic signatures within AdminBase. The trend for completing a sale online has been building for a while, but the pandemic accelerated its use greatly. Our users now have peace of mind that AdminBase can support this.
The third and final launch from AdminBase at the Show was the integration of a barcode scanning facility. Barcode scanning offers a more efficient way of logging materials in and out of factory or warehouse, so to have it fully integrated into the AdminBase system, makes sense.
The three launches we announced at the FIT Show were on top of multiple developments we have made to the system in the last 24 months, including our award-winning Customer Portal that allows homeowners to log in, confirm appointments, make online payments, check on the progress of their survey and installation, and as importantly, report any snagging issues after the project has been completed. All of which makes their life easier and gives them peace of mind that everything is in hand with their order, while leaving installers free to get on with the task of managing the project.
Strengthen your business from the inside out
There was almost palpable excitement at this year's FIT Show because we've all been starved of an industry exhibition for so long. It gives us all a renewed vigour to try something new and make changes that we perhaps should have made a long time ago. But for any new supplier, service, or product to work within your company you first need a solid foundation and clear understanding of where your installation business is now. The first port of call should be a new management system because gaps in admin and reporting can muddy the view of where your strengths, weaknesses, opportunities, and threats lie, and the value of having this information in order, shouldn't be underestimated.
Categories: News Updates
Tags: FIT show