Why Does My Business Need A Home Improvement CRM?
With the home improvement sector busier than ever, it has never been more important to stay on top of your back office and work efficiently to meet market demand.
The double glazing industry saw a slump in demand towards the beginning of the UK coronavirus lockdown back in March 2020. However, with homeowners spending more time in their houses than ever before, and with restrictions on leaving the house, attention has turned to making the most of the space you have.
Since then, the demand for double glazing has skyrocketed. On Google, terms such as "Double Glazing", "Composite Doors", "Casement Windows" are the highest they have been in 5 years. With this higher demand comes a more competitive market. For this reason, it has never been more important to be on top of your business, deliver exactly what your customers need at the right time and stay ahead of your competition. Even at the best of times, managing your back office can be difficult, especially if you are still managing your order books, contracts and business processes using dated paper and filing systems. You may be wondering what you can do to manage your back office better, especially in this time of higher demand.
Here at AdminBase, we understand the need to do away with paper duplication and feel in control. That is why our outstanding home improvement CRM has become the industry standard throughout the double glazing and home improvement sector and can completely transform the way you work. Used by market leaders, our leading double glazing software allows you to manage all of your businesses processes in one place, from an initial customer enquiry to the end of their product guarantee.
What is a Home Improvement CRM?
A home improvement CRM is a type of double glazing software that can help you manage your business using a digital interface. It can store huge amounts of data that your business would otherwise store in physical records, such as files or record books, and can help manage and control your back office more efficiently and effectively.
Just some features of AdminBase's double glazing software include a digital diary with follow up reminders, scheduling appointments, digital contracts, integration with major accounting software and more! With AdminBase, everything is in one place.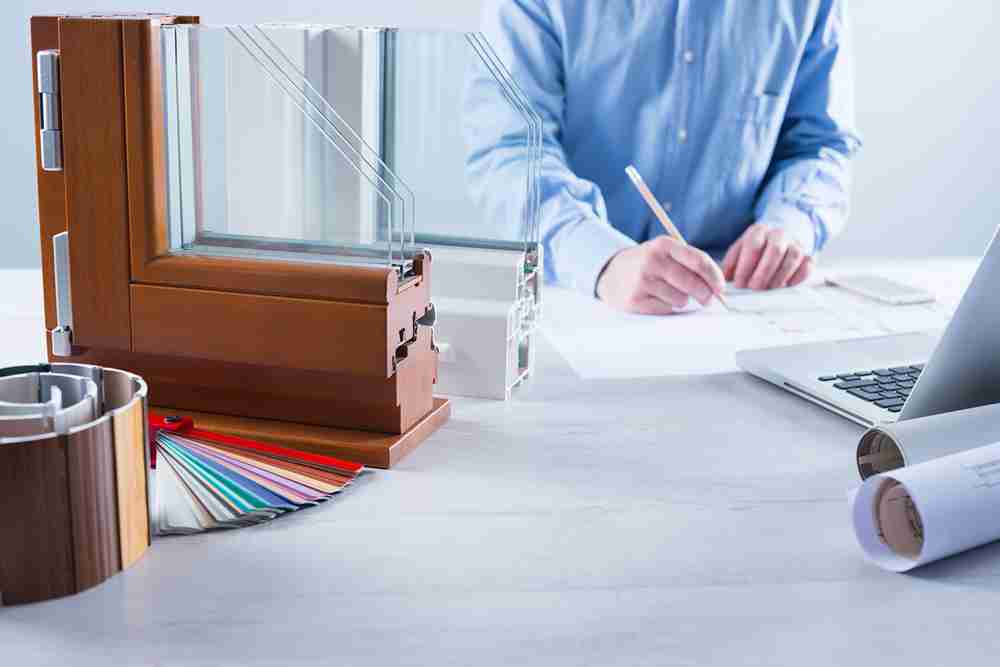 AdminBase's Double Glazing Software
Using our home improvement CRM is a fantastic way to eliminate the need for paper and filing. Filing systems can be difficult to manage and maintain as well as take up office space. Our double glazing software allows you to store records in an online system, with an unlimited amount of storage space. Free yourself of heavy filing cabinets and confusing filing systems with our home improvement CRM.
Our double glazing software can be tailored to your exact business needs. That means regardless of which products you offer, our home improvement CRM can be engineered to work with your exact product selection, giving your business completely seamless integration. Whether you have a small business with a small collection of products or large national company with a huge selection of double glazing to choose from, our double glazing software can meet the demands of your business needs.
With such a high demand for home improvements right now, being able to manage business processes swiftly and accurately has never been more valuable. Our home improvement CRM has been design engineered to automate tasks that would have otherwise taken up copious amount of office time and labour. For example, our double glazing software can send automatic emails and SMS messages to homeowners throughout every stage of their installation. This means that when you update your home improvement CRM, your customers will be in the loop at every stage, giving both you and them total peace of mind.
Recharge Your Business with AdminBase
If you are interested in seizing the opportunity to manage your business better and invest in the future of your double glazing business, why not enquire about our home improvement CRM today? This tool is a fantastic way to streamline your business processes and take the hassle out of everyday office management.
If you are interested in finding out more about our double glazing software, why not contact the team at AdminBase today? They can talk you through our innovative home improvement CRM and discuss the best options for your business.
You can also sign up for AdminBase online or request a free demo from one of our home improvement CRM experts.
Free AdminBase Demo
|
Sign Up For AdminBase
Categories: News Updates