The AdminBase Dashboard and Google Maps features provide superb At-A-Glance control for installation businesses
A few years ago the term 'dashboard' would only have been recognised as being the bit of a motor vehicle behind the steering wheel that basically told the driver just how fast they were travelling. Plus of course, key information such as fuel level, temperature of the engine and a few other warning lights to show the basic condition of the vehicle; the essential details, at the very least, needed to keep the vehicle safe and on its way.
These days the term 'Dashboard' is understood to denote a panel on any instrument, device or computer programme that gives key information, at-a-glance, from which key decisions may be made quickly and accurately. Ab Initio's AdminBase installer management system has such a feature and indeed has done as an option for some years. More recently however, the Dashboard has been introduced as a key, inclusive feature on all web-based versions of AdminBase, which was introduced last year to great acclaim, not least as its introduction allowed AdminBase users to run their businesses from any location, to keep on top of everything despite the pandemic and ups and downs in the market. Combined with a second free add on for web-version users – Google Maps – the motor vehicle dashboard analogy becomes even more apposite.
Any dashboard should allow an accurate assessment simply by looking at it; and as with the best of these things, the secret of the AdminBase Dashboard is in its simplicity. Using what has become an intuitive understanding of what the colours red, amber and green indicate, users can gain a highly accurate view of as many distinct operations within their organisation as they choose to set up. The Dashboard is infinitely, and easily customisable.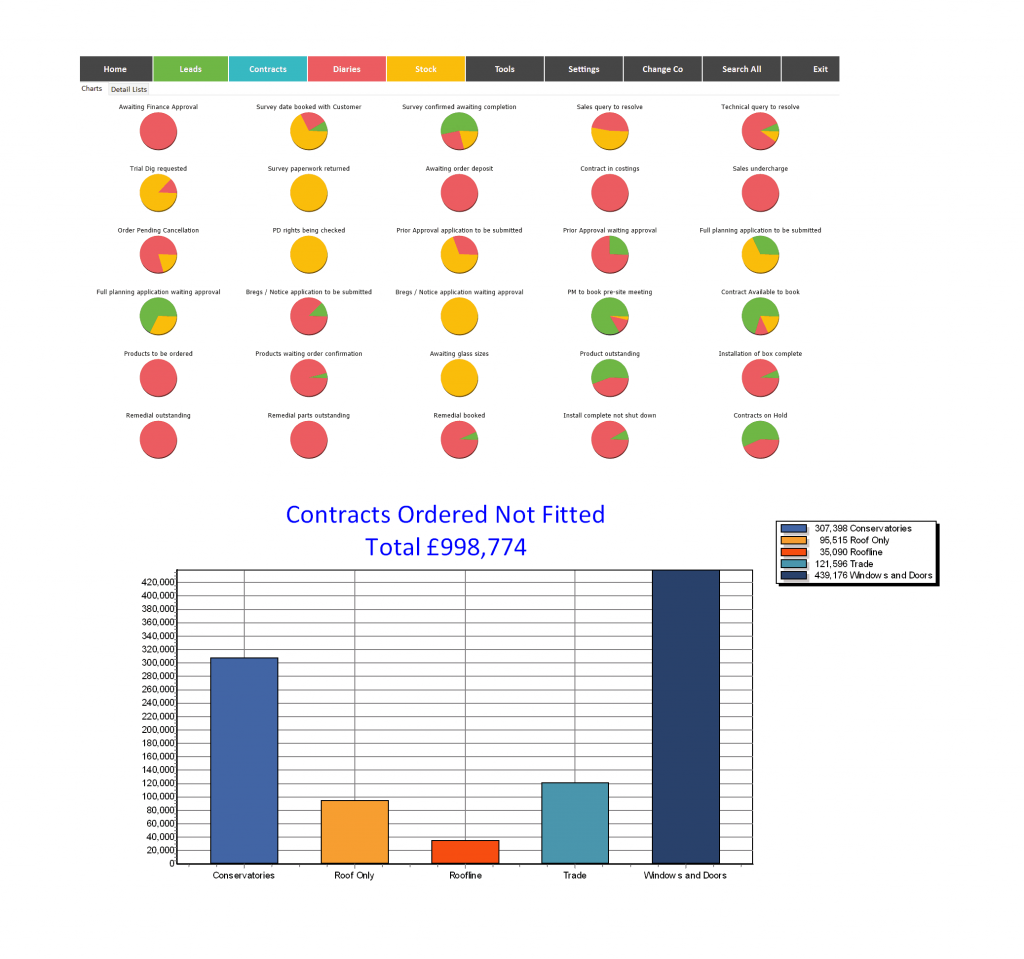 Green signifies that an operation or function is within allocated parameters; amber denotes that an action is still pending but approaching critical; and red indicates that it is overdue – as simple as that. With this information presented graphically in the form of pie charts, users can assess the status of active contracts quickly and efficiently. This summarised view is then supported with more detailed contract information listed for each chart, highlighting both individual contract values and the collective values of contracts sitting at each stage of the process – from initial enquiry right through to installation and remedial work.
This at-a-glance functionality has now been supplemented by the addition of Google Maps, the world's favourite mapping application. The facility allows users to check details of the geographical locations of key operatives, to give immediate visual information on the locations for sales, survey, installation and service personnel.
Administrators can easily learn where and when company operatives will be at any one time simply by looking at a map. The location and identity of each operative is shown in clear detail, including the time of their appointment. When new appointments are being booked, a glance at the map will allow further appointments to be plotted, thus maximising the utilisation of staff to ensure customers receive earliest attention.
A novel, additional function records the types and location of products installed. Whenever a prospect expresses an interest in viewing a specific type of product and installation, demonstration calls can easily be planned for the prospect to visit the site closest and most convenient for them.
"These two new features add terrific, intuitive functionality to AdminBase," said Rhonda Ridge, who has been the driving force behind AdminBase for more than twenty years. "Using devices and functions that we have all become accustomed to on a day-to-day basis, users can understand and respond to key demands of their businesses, just by looking at a screen. And these functions are available with every version of AdminBase now being installed, with other web-based versions updated free-of-charge," confirmed Rhonda.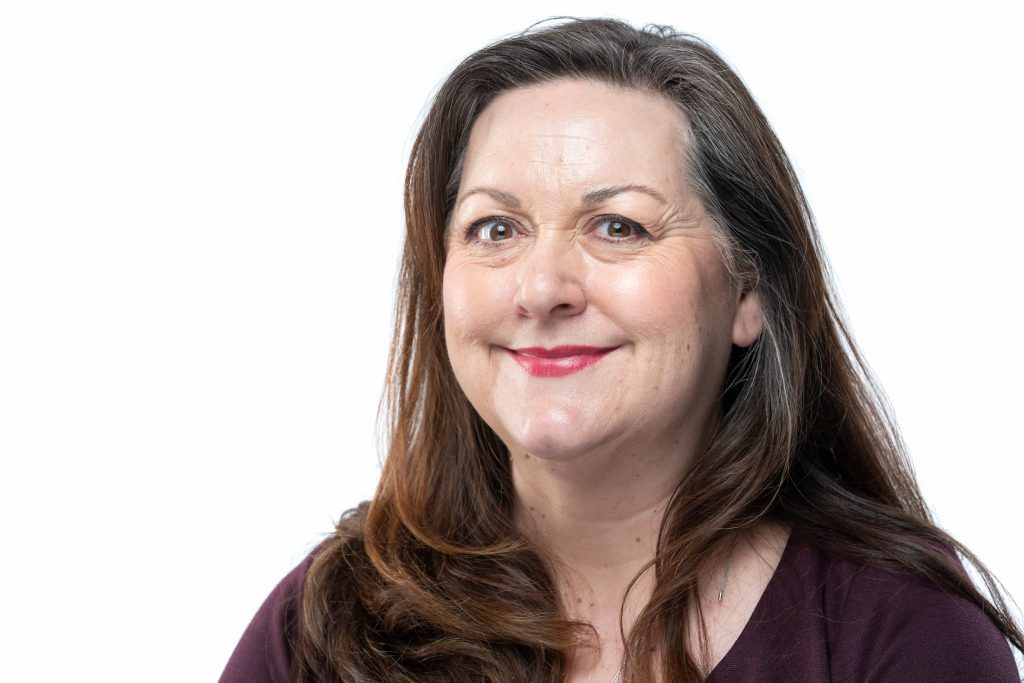 Categories: News Updates